What are Tropical Ceiling Fans, and Why Should You Get One
Tired of your room heating up at barely sunrise? Ceiling fans are good options to keep your cozy space within room temperature limits!
But if you're looking to make that more charming, installing tropical ceiling fans is the way to go.
When the weather is hot, you can be a little uncomfortable and have a hard time relaxing. Although the center placement of most ceiling fans makes breezes less evenly dispersed, they still make great provisional alternatives for cooling in heated periods.
Don't worry if you have no idea what tropical ceiling fans are yet. This article will discuss all there is about them and why you'll need one for your place.
What is A Tropical Ceiling Fan?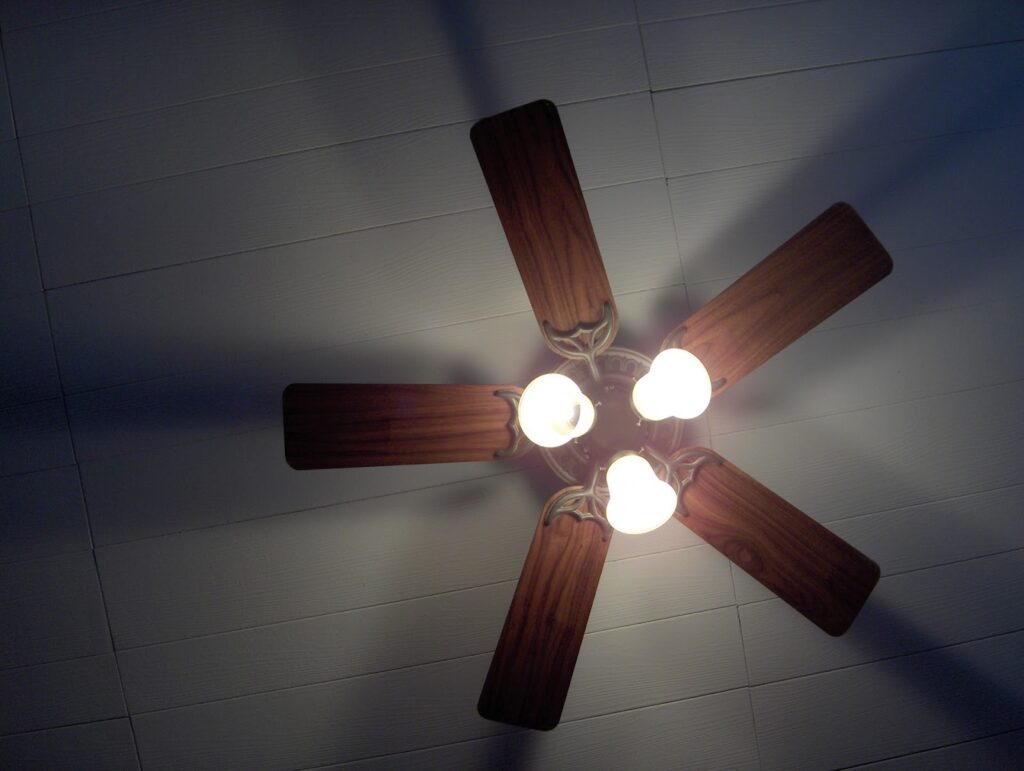 A tropical ceiling fan is not different from the usual ceiling fans. But, mind you, they're not the same either. They are more energy-saving and proficient cooling appliances. 
While "tropical" may seem like an extra word, it only hints at the design type. They come in beautiful inscriptions, shapes, colors, and patterns. Sometimes, they feature pretty motors, lamps, and lighting fixtures.
Comprising indoor and outdoor styles, you can have them set up almost anywhere. They offer the same cooling function, both indoor and outdoor. Also, they help to add a little touch of attractiveness to your spaces.
It isn't just about the style. It also has to do with creating memories by maximizing leisure time. Unwinding during vacations is more effective when there is an appealing environment.
To add up to the fancy design of your interior, a matching ceiling fan like this will work fine.
Perks of Having A Tropical Ceiling Fan
Are you yet to make up your mind? Well, it's not enough to want a ceiling fan because it's conventional. There are expectations of most buyers from potential products before placing an order.
Most of these objectives are fundamental to ceiling fans. However, the tropical category is more advanced and serves these purposes better.
Let's walk you through some of the gains you wouldn't want to miss out on.
You'll Feel Better Air Flow
A fan is said to be efficient precisely when it circulates the generated breeze throughout the room. However, not all fans do this, and that's why tropical ceiling fans are one of a kind.
It doesn't matter where you are in your home; the air is fed into all seemingly impermissible corners. Complementary to the work of your fans, you can also open up your windows during the daytime.
Airflow efficiency is usually a specification of the blades and clockwise rotation. It also has to do with the powering motor's number of revolutions per minute. Lighter and sparse blades help circulate more air.
Helps Cool or Warm Your Room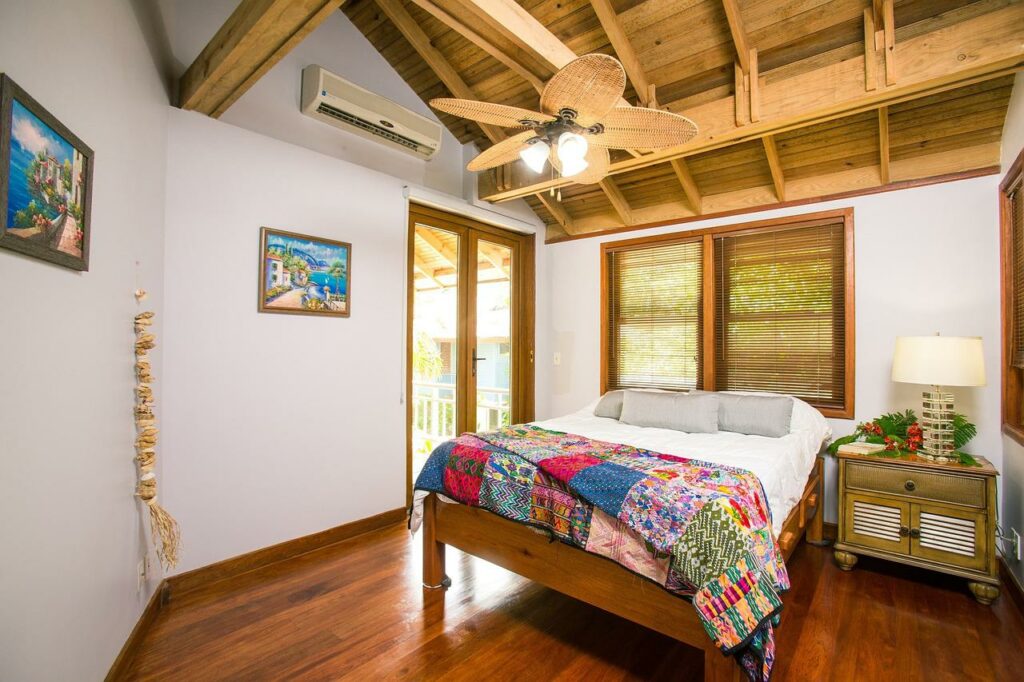 Summertime includes days of unbearable heat waves. There is no other time than these to regulate and keep your room or workplace cool.
One thing is even more interesting about these fans. Aside from the popularly recognized cooling function, they can also help warm up your apartment. The principle behind this is the reverse motor action.
Since cool air is denser than warm air, the former collects below. At the same time, the latter is above, close to the ceiling. When the motor direction is reversed, warmer air comes towards the ground, and cooler air rises. The result of this is a relatively warm atmosphere.
This is very good in winter and effective in buildings with high ceilings.
Improves Energy Efficiency 
Tropical ceiling fans have the edge over their peers with less energy consumption. To do this, you can run them at lower speeds to stimulate gentle ventilation. This also makes their designs more appreciable in soft lights.
The inbuilt DC motors help make energy conservation more possible. 
For example, an air conditioning unit uses 4 times the power of ceiling fans. So turning your air conditioner off and using a ceiling fan in its place can save you money.
Adds to Your Tropical Decor
Another thing it offers is that it improves the outlook of your home. Coming in various shapes and sizes, they give your interior a special glow and feel.
Some have lighting kits that tone up the room alongside ventilating it. Blades vary as per factors of use. An example is wicker blades fitted for outdoor spaces like seashore motifs.
What to Look for When Buying A Ceiling Fan
It's important to know what you want before going to the store. 
Ceiling fans, for example, come in different styles and quality. Also, some are appropriate for specific locations.
It would help if you kept in mind the following to make the right decisions.
Blade Size
A typical fan has 4 blades. However, the number can range from 3 to 7. You may be wondering why this differs. The amount of blades is significant to air circulatory performance.
Another feature concerning the size is the length of the blade. There are no standard lengths for ceiling fans; like the number of blades, length also affects how well your fan functions.
Fewer blades trap air less and release them into the atmosphere, while bigger shapes have less tendency to move more air. An example is a large oval shape.
The standard airflow efficiency is rated in cubic feet per minute (CFM). Generally speaking, a longer one carries and dispenses more air for the length. It can be from 30 to almost 60 inches.
Also, fans with more blades are usually pricey.
The blades are also made from an array of materials with numerous finishes. Some include veneer, wood, aluminum, sheet metal, clear acrylic, and antique brass. The finishes are done with oak, matte black, faux granite, camphor, cherry, and white finish.
Small ceiling fans of about 36″ or lower fit tinier rooms. For larger apartments, bigger 55″ to 60″ fans are suitable.
Motor Size
The motor is the mechanical cabin of your fan. It's what determines how well and fast the blades will swirl. So while shopping for your ceiling fan, look out for high-performing heavy-duty motors.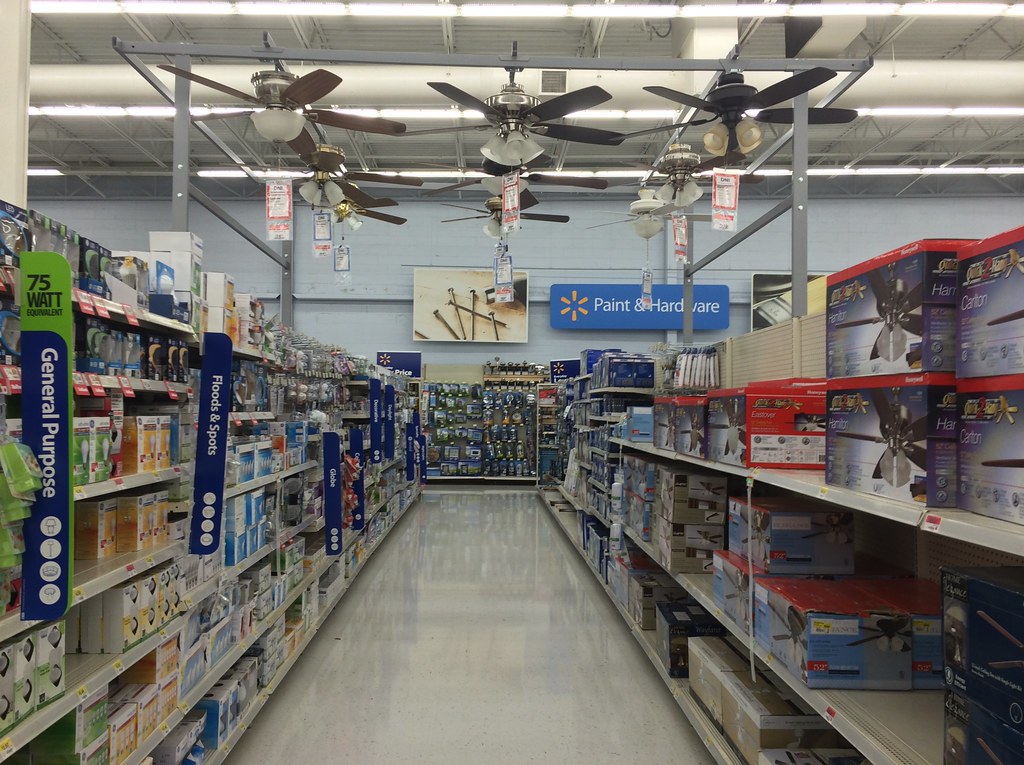 Bigger motors are components of durable fans. They are also quieter since they can handle the strain of lengthier periods of use.
Smaller motors have opposite qualities, especially if manufactured to power higher blade diameters. For example, large wooden blades will be too heavy to be rotated effectively.
If you are running your fan for longer hours, you must choose a powerful motor. However, if it's the other way round, you may not mind a smaller one.
Fan Ratings
Ceiling fans are rated in 2 primary ways. This as to do with the area of usage. Outdoor and indoor ceiling fans are popular types.
Outdoor fans are designed to conform to specific weather situations. Usually, these are the most extreme conditions. Therefore, these types of fans are wet-rated.
On the other hand, indoor ceiling fans aren't built to withstand as much rainfall and humidity. They are called damp-rated.
Most online stores have this classification already provided on their websites. So you can easily go to either category to pick.
Wet-Rated Ceiling Fan
This group is called wet because they have sealed parts installed in areas exposed to rainfall. Mostly, these places are unroofed, and rain can easily wash down on them.
They have completely latched electrical components that are guarded against water. Most of the inside parts are also permanently lubricated. Common shielding materials are rubbers and silicone.
The blade types for these fans are plastic and wooden. ABS plastics are rugged and will tolerate thorough warmth and moisture.
Damp-Rated Ceiling Fan
Damp-rated fan features can endure dampness, humidity, snowfall, mist, and fog. But they aren't as tolerant in the extreme of these weather conditions.
They are meant for roofed or partly covered spaces with lesser downpours. This will guarantee their long-lastingness. The electrical elements are also closely packed with blade colors that resist fading.
Moreover, the wooden types are more common since they are crafted with bare hands. According to manufacturers, these are high-end types.
Nevertheless, you can opt for plastic blades like those wet-rated ones are made of. Then, as much as you have a covered space, you're good to go.
Final Thoughts
Modern ceiling fan fixtures are composed of quality designs to give incredible comfort and tropical ceiling fans aren't meant for people staying in the hot tropics alone.
They are sleek accessories fit to complement your porch and patio layouts. To get a blend of a catchy decor and diffuse aeration, these are items you should check out.
Components are adapted to numerous conditions regardless of where you would like them installed. Therefore, you may need to consult with retailers or producing companies for a perfect recommendation.
For the rating types, you can use both in your house. However, be sure not to use an indoor fan outside. Only the wet-rated ones can swap their roles.