We checked thousands of customer reviews of Vornado 660 Whole Room Air Circulator Fan on Amazon, Walmart, eBay, and Home Depot before we started writing this review article. Most of the customers praised that this Vornado air circulator fan is better than the previous two models – Vornado 460 and Vornado 560. After reading this full Vornado 660 air circulator fan review, you will get why we are saying this.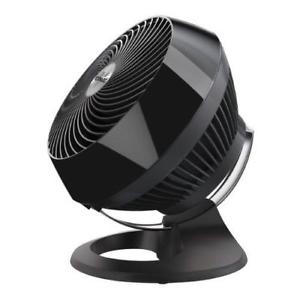 Click Here To View More Pictures
Why This Fan Is Best!!
Vornado 660 is a whole room air circulator fan which means it is capable to circulate the air in a large size room. It moves air in every corner of the room very effortlessly and eventually gives cooling comfort to each and everyone in the room. The motor of this fan is powerful and blow air similar to industrial turbines. Moreover, this air circulator is also ideal for the winter season as it can be used to circulate warm heat waves generated by space heater throughout the home. For the effective performance of the Vornado 660, we suggest you place it in front of an open door or window during summer. This enhances its capability to suck cool air from outside and deliver inside the room. In comparison with the majority of the fans, Vornado 660 air circulator produces less noise.

KEY Features of Vornado 660 Air Circulator
1. Whole Room Vortex Action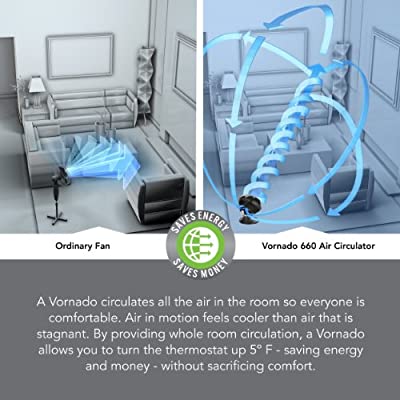 The Vornado 660 uses the Vortex technology to offer whole room air circulation. This special technology of Vornado 660 allows the air to flow faster in a twisting spiral pattern. It uses the ceiling and walls of pathways to circulate and recirculate the air throughout the room.
2. Variable Speed Setting
Vornado 660 has 4 different speed settings. The speed settings are ranging from whisper-quiet (lowest speed) to turbo (highest speed). You have to use push buttons that are located on the top of this fan to control these speed settings. The speed setting allows one to adjust in any condition considering the outside environment. The motor of this air circulator is made of a combination of DC Motor and drives and AC Motor and Drive Combination. This type of motor controls the blade speed easily and operates very quietly.
3. Tilt Function
This Best Air circulator fan has the ability to tilt the fan both in vertical and horizontal directions. A chrome glide bar located at the backside of the fan assist tilting this fan. Only you need to put the right amount of pressure to tilt the fan in whatever direction you want. But some customers complain that the tilt function isn't fluid as other fans.
4. Solid Spiral Grill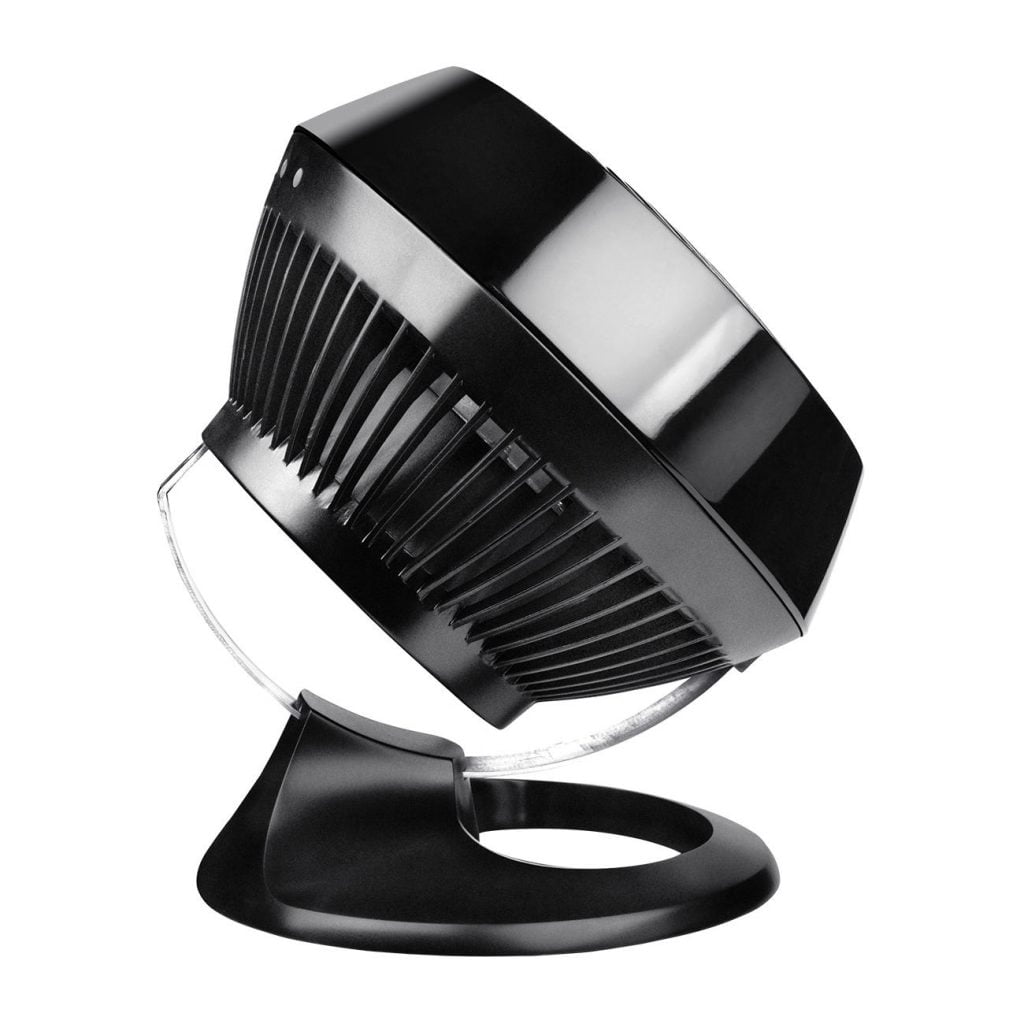 The outer grill of Vornado 660 isn't twisted like a regular fan rather it offered some kind of wired spiral design.  The engineers of Vornado told us that this kind of spiral grill design increases airflow efficiency. This technology allows the fan air to move the air in the whole room.
Another great advantage of this type of grill, they are easy to detach. So, one can clean the blades quite easily.
5. Enclosed Air Duct
The blades of this air circulator are enclosed in a cylindrical duct. This helps to sculpt the air into a high-velocity column. This high-velocity column keeps the temperature of the room in balance.
6. Deep Pitch Blades
The blades of this fan are very heavily contoured.
This kind of blades contributes to its superior performance. It is able to move the air up to 100 feet.
7. Inlet Air Accelerator
Vornado 660 whole room air circulator has an air inlet circulator that initiates the vortex circulation. The inlet air accelerator has the ideal size for effective airflow in the room.
8. Warranty
Vornado has a very skilled and leading customer service team in the world. They will help you if you faced any problem.
Moreover, this standard fan is certified by ETL that means it is specially built to meet the United States voltage and frequency requirements. So, it is 100 percent safe to use in this country.
Vornado 660 comes with an appealing five-year warranty. No air circulator will give you such a long time warranty. In case something goes wrong with it during this warranty, you can get free repair and also replacement option if needed. The world-class Vornado customer service time will help you.
Watch This Video For More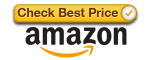 Rating and Review of Vornado 660
Design
★★★★☆(4.5 out of 5)
The matte and dramatic white gloss finishes make it one of the most attractive and aesthetically good looking fans in the market. It is constructed with quality plastic materials. Its grills look very unique. It is not bulky like other high power industrial air circulators. So, you can place it anywhere you want.
Price
★★★★☆(4.5 out of 5)
Vornado 660 room air circulator is costly compared to other air circulators. It may cost around 100$ if you wanna purchase from online. This air circulator really worth 100 bucks. Because it is durable, powerful and good looking. It helps to lower your electricity bills as you can use it alongside with air conditioner. Furthermore, you can use it both in summer and winter.
Speed
★★★★★(5 out of 5)
It has 4-speed settings that range from low, medium, high and turbo. It can effectively move the air to 30.5m. The speed setting options enable one to set the airflow that makes you most comfortable. A lower setting moves less air through the room and runs quieter than the higher settings. You can control the air and noise movement by changing the power settings. The settings give more speed options and greater air velocity. The turbo speed is the highest speed setting with 584 CFM.
Durability
★★★★★(5 out of 5)
The Vornado 660 contains powerful and durable blades and motor. The outer body is constructed with very high-quality plastic. The base of this fan is very sturdy and robust though it has a smaller footprint. It provides stunning quality as it combines both practicality and aesthetics. It also has matte and dramatic white gloss finished with a smaller footprint.
Noise
★★★★☆(4.5 out of 5)
It is regarded as the quieter circulator among the circulators available on the market. Air circulator tends to be noisy than tradition fan. The lowest speed settings produce minimal noise and comfortable flow of air. You can't face any problem sleeping on medium settings although it is a little noisy than low-speed settings. The high and turbo speed produces a relatively loud noise and this setting is not suitable for sound sleeping.
Control System
★★★★★(5 out of 5)
Vornado 660 room air circulator has speed settings with push buttons to control the flow of air to maintain comfortable room temperatures. It vertical and horizontally fluidly tilts along the chrome glide to allow airflow through all directions. It can tilt to 90 degrees. The speed settings are controlled electronically.
Power Consumption
★★★★★(5 out of 5)
Vornado 600 room air circulator uses at least 43 watts on low, 50 watts at medium and 53 watts at high speed. It uses a high-speed motor to spin the blades and does not use that much energy. It is an energy saver by using less power and minimizes the regular use of the conditioner. This helps save the monthly utility bills as it pushes warm and cool air throughout the room cutting down the use of central heat and air. It has an input voltage of 110V AC.
Pros
Pros
It featured with Vortex action
It's lightweight. So, it's very easy to move around where you want.
It comes with a long power cord.
The fan is very powerful.
It has strong blades and motor giving it a longer performance and value for your money.
It is relatively small and compact occupying less space in the room.
Elegant and stylish look
Easy to clean.
It draws less electrical power.
Very quiet at low-speed setting.
Cons
Cons
Noisy- It increases the noise with the increase in speed settings. High and turbo levels are very noisy. Thus it is not ideal for a bedroom and reading room.
 It produces a disturbing beep sound if you change the speed.
The gap between grill is wide enough to stick a kids fingers.
Expensive
Assembling after cleaning is not easy. It becomes hard to get the back cover off and it gets harder to clean the blades in between the covers.
Where to Use and Place this Fan
Vornado 660 is suitable for indoor use in the home and at the office. This is because its design supports the circulation of cool and warm air. It mixes the cooler air in the lower floor with the hotter air available in the higher part of the ceiling creating a comfortable airflow throughout the room. Another factor that makes it ideal for indoor use is that it produces minimal noise and the blow air is in reasonable volumes. It has a very powerful fan capable of cooling the room in a short time during the warm days. Serves well in a house with air conditioning installed.
Final Verdict
Although Vornado 660 large whole room air circulator fan is expensive, it has proved to be worthy of every penny spent on it. The numerous positive reviews online suggest a winning model that is necessary to have. It is also featured as the best fan of the year by The Wire Cutter. From the portability of the fan down to the low power, consumption there are proves that this is an ideal room air circulator. Its Vortex specialty makes it stand out among all other fan models available. Room comfort is important and that is the main Vornado 600 dedication. Get one today and you have a guarantee of superior performance and the elegant look in the room from the matte finish.