Quiet Box Fans: Important For Every Home
Box fans have come a long way. They circulate cool air and work in any indoor space. With so many models to choose from, finding the best box fan can be a challenge.
This article will explore the importance of having a quiet box fan in your home. We'll go through the things to consider when opting for a quiet box fan. Finally, we'll list our top picks for the best box fans that are both quiet and effective.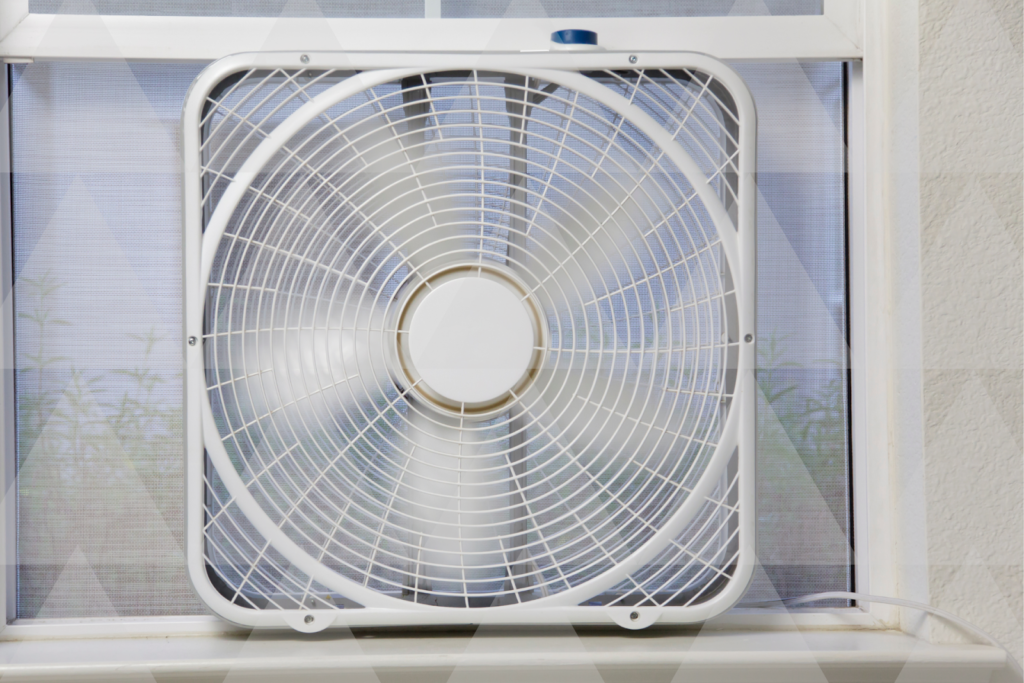 What Are The Advantages Of Quiet Box Fans?
A quiet box fan is a great cooling alternative to air conditioning.
They Won't Disturb Your Sleep
Many people like to sleep with a nice cooling breeze. However, a generic box fan or air conditioner can make too much noise and disturb sleep. By opting for a good box fan with quiet operation, you won't have to worry about that.
A quiet box fan set at an adequate speed setting can ensure an optimal sleep environment and help you sleep comfortably.
Additionally, the white noise generated by a box fan can help to improve the quality of sleep.
They Won't Distract You
A noisy box fan can be annoying when you're working or doing any activity requiring some degree of concentration. You can easily lose focus when you're feeling too hot.
A quiet box fan is a perfect solution; you can enjoy the cool air from the box fan without hearing it. This way, you can maintain your focus.
Quiet box fans are also very advantageous when you're on a call, listening to something, talking to people, or just chilling.
They Are Fast And Easy To Use
Most box fans are extremely easy to use; once plugged in, you can set your preferred speed setting, and you're good to go.
Some box fans have added features. For instance, some come with remote control and the usual top-mounted controls, allowing you to turn it on and off and adjust it without needing to get close.
Others include built-in air purifiers to efficiently filter the air.
They Are Safe
Among the many cooling options out there, box fans are the safest, provided the box fan is a quality one.
There are a couple of health risks related to air conditioning that are eliminated by using a box fan. Air conditioners generate cold and dry air, which can cause dehydration and various skin issues.
If the AC filters are not well cleaned, they can be a breeding house for bacteria and mold, potentially resulting in airborne illnesses.
With box fans, this is not an issue; they circulate perfectly natural and safe air. In addition, they are much less likely to cause you to catch a cold, a very common occurrence with AC.
They Are Versatile
You can place them pretty much anywhere, whether on the floor, window, desk, or bedside table. You can use them to cool your bedroom, living room, garage, office, and even the kitchen.
The really quiet box fans are particularly good when you're trying to sleep, work, or sit comfortably without distraction.
They Cost Significantly Less Than Other Cooling Alternatives
The relatively low price tag of most box fans remains one of the main reasons box fans are preferred over other cooling methods. A good air conditioner is expensive and requires maintenance which can be quite costly.
On the other hand, a box fan is significantly cheaper and requires little to no maintenance. You'll usually only need to replace the air filters or simply wash them and put them back in again.
Most Box Fans Consume Very Little Energy
Energy efficiency is one of the most significant advantages of box fans. Unless you purchase a huge industrial box fan designed to cool super large spaces or a terrible low-quality model, your box fan's share of the total energy consumption in your home will be insignificant.
They Are Environmentally-Friendly
The little energy consumption of box fans naturally makes them much better for the environment. The high energy consumption and carbon dioxide emissions of air conditioners can be harmful to the environment.
Where Can Quiet Box Fans Be Used?
Bedroom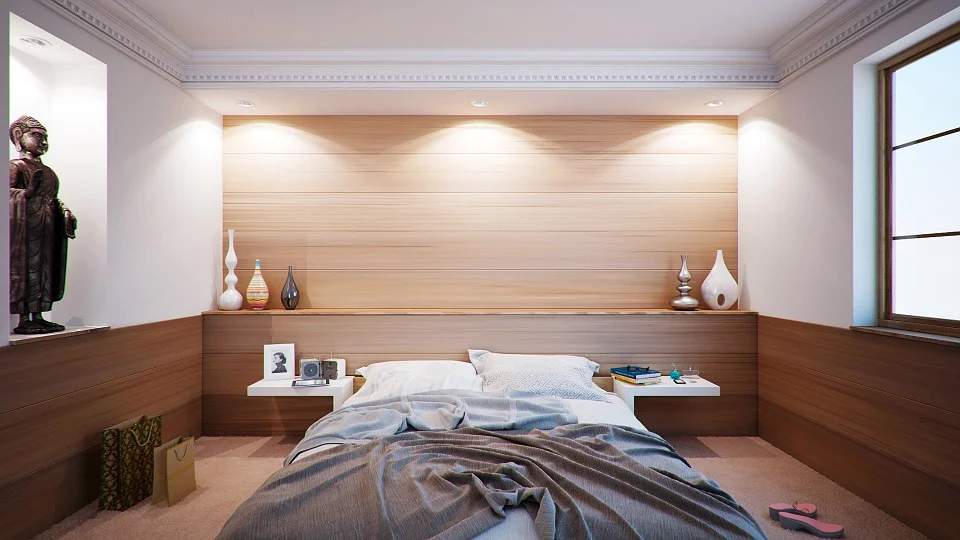 A quiet box fan can be very useful whether you're sleeping at night or taking a nap during the day. It's difficult to sleep when it is too hot. Having a quiet box fan near you is a great way to circulate air so you can sleep comfortably.
If you like to work in your bedroom, a quiet box fan can keep you cool without distracting you.
Living Room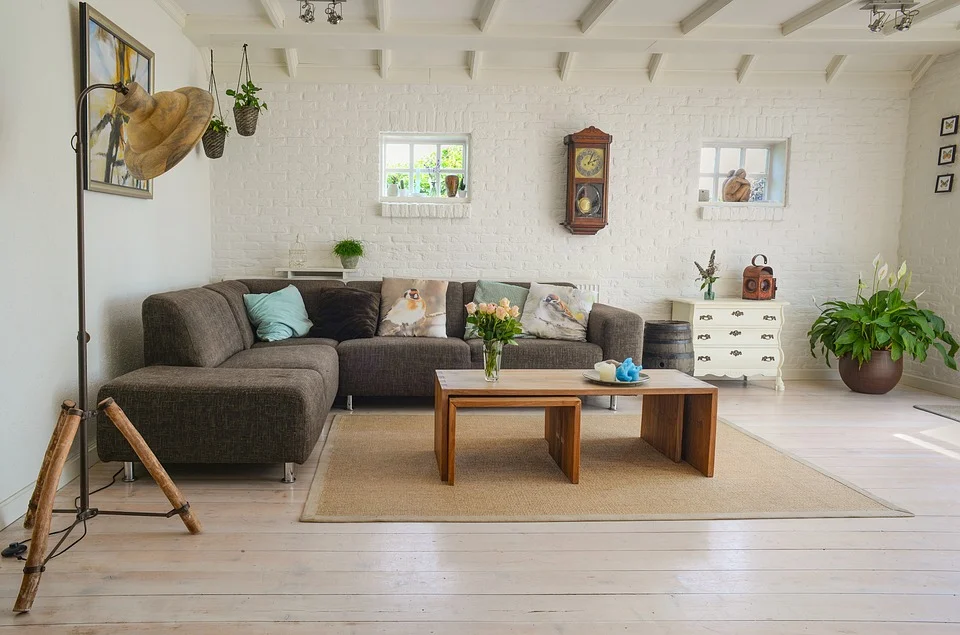 Living rooms are usually larger than bedrooms. Even then, a box fan can efficiently cool the air in your living room. Having an adequately sized box fan with adjustable settings lets you circulate air in your living room just as well as in any other room.
You might need to set your box fan speed to maximum for large living rooms. A good box fan will run on a powerful motor, significantly cool the air around you, and not make much noise.
Garage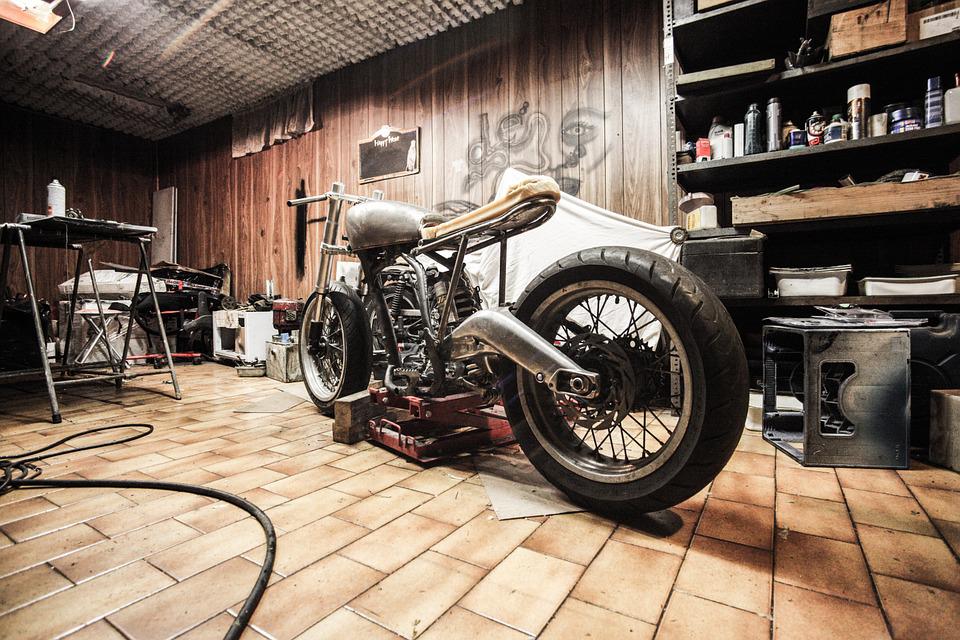 Doing some work in your home garage or shed during the summer can be unbearable. Unless you're working full-time in there, an air conditioner isn't exactly the best investment.
A box fan is more helpful.
Office/Workspace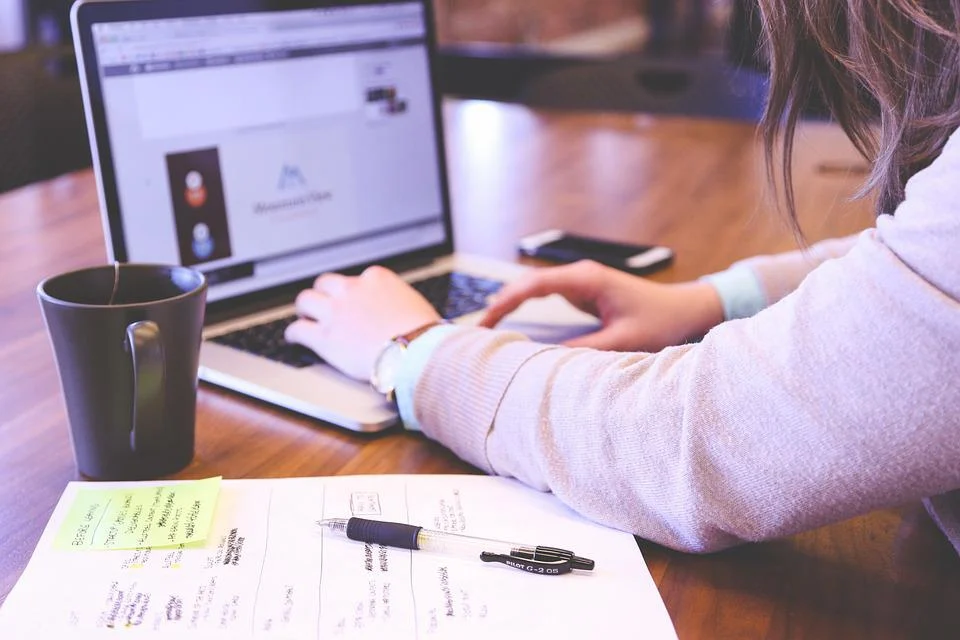 A quiet box fan is an essential commodity whether you're working in your office or home workspace. You can concentrate much better when the air is nice and cool and the box fan is quiet.
How Much Does A Quiet Box Fan Cost?
The price range of box fans vary considerably depending on the size, build quality, CFM output, efficiency, and the different features they include.
What's more interesting is how much it costs to run a box fan, electricity-wise. On average, it has been shown that a box fan costs as little as 26 cents per day or a little over 1 cent per hour.
Of course, the running costs will increase or decrease proportionately with the box fan size and motor power. Still, a box fan consumes very little energy compared to other cooling methods.
How To Choose The Best Box Fans?
There is no consensus as to what the best box fans are. However, there are several important things to take into account before you purchase a good quality, quiet box fan. Here's what you should remember.
Noise Level
Not all box fans are as quiet as you would like them to be. The noise level might well be one of your top priorities regarding box fans. This can directly affect the way you sleep, work, and go about your everyday life; loud fans can be a real nuisance.
A good quiet box fan should help you sleep, work, and live in a cool and comfortable environment. Even if set to maximum, it should not disturb you. The white noise resulting from the fan rotation should be just right.
Energy Efficiency
Different fan models consume varying amounts of electricity. For the box fan to be worth it, you should choose one that is energy-efficient.
Fan Speed
Circulating air inside your room in an efficient manner will require an optimal fan speed. There is usually a trade-off between the fan speed and noise level. You should get a model that offers the best balance. There are many models with quiet operation and good motor power.
Features
Depending on your use, you might need some specific features to be included in your box fan. For instance, if you're not comfortable staying too close to your box fan, you can choose models that can be operated with remote control. Most fans, however, are operated manually through a rotary switch or top-mounted controls.
Other box fans may come with air purifiers. While this is mostly not necessary with box fans intended for personal use, it will improve the air quality and reduce hazardous airborne particles.
Other features, such as a pivoting head, will also be useful if you need to cover a wide area.
Size
The size of your box fan naturally depends on the size of whichever room you're going to use it in. A general rule of thumb is that a 10-inch box fan is good for small rooms while a 20-inch box fan will efficiently circulate cool air in medium- to large-sized rooms.
Chances are, you won't need larger than a 20-inch fan for your home.
Build Quality
It's important that a box fan is well constructed using durable materials. This applies to the fan blades, the motor, and the outer structure. A good-quality box fan is less prone to breakage and malfunction.
Portability
If you're getting a box fan for your home, you'll likely want to use it in different rooms. You'll want your box fan to be easily carried from one place to another. Consider going for a lightweight design with a practical carry handle.
Cleaning
Even the best box fan will slowly but surely accumulate dust over time. A box fan should be cleaned every once in a while. You need to make sure you can easily remove its cover and clean the box fan interior as well as the fan blades.
Alternatively, you can use an air duster to get rid of the dust without opening the cover. Either way, the fan should be conveniently accessible whenever you want to clean it.
What Are The Best Quiet Box Fans?
This list is far from exhaustive; many other box fans are worth looking into. However, the models below are tested and proven to work very quietly and efficiently.
No products found.
Lasko 20-Inch Premium Box 3-Speed Fan with Innovative Wind Ring System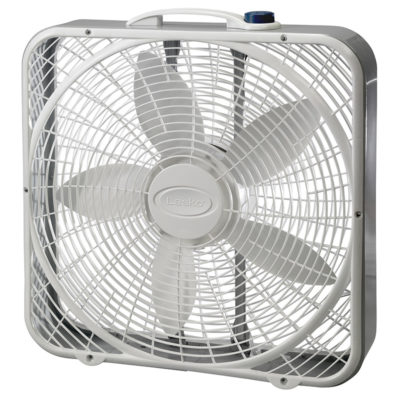 A fantastic fan that includes an innovative wind ring system meant to increase the air movement velocity. It has three-speed settings and performs very quietly. The Lasko 20-inch box fan is perfect for small- to medium-sized rooms.
It comes fully assembled and includes a carry handle. It can be placed on the floor, desk, or table and can easily be hooked up to the wall.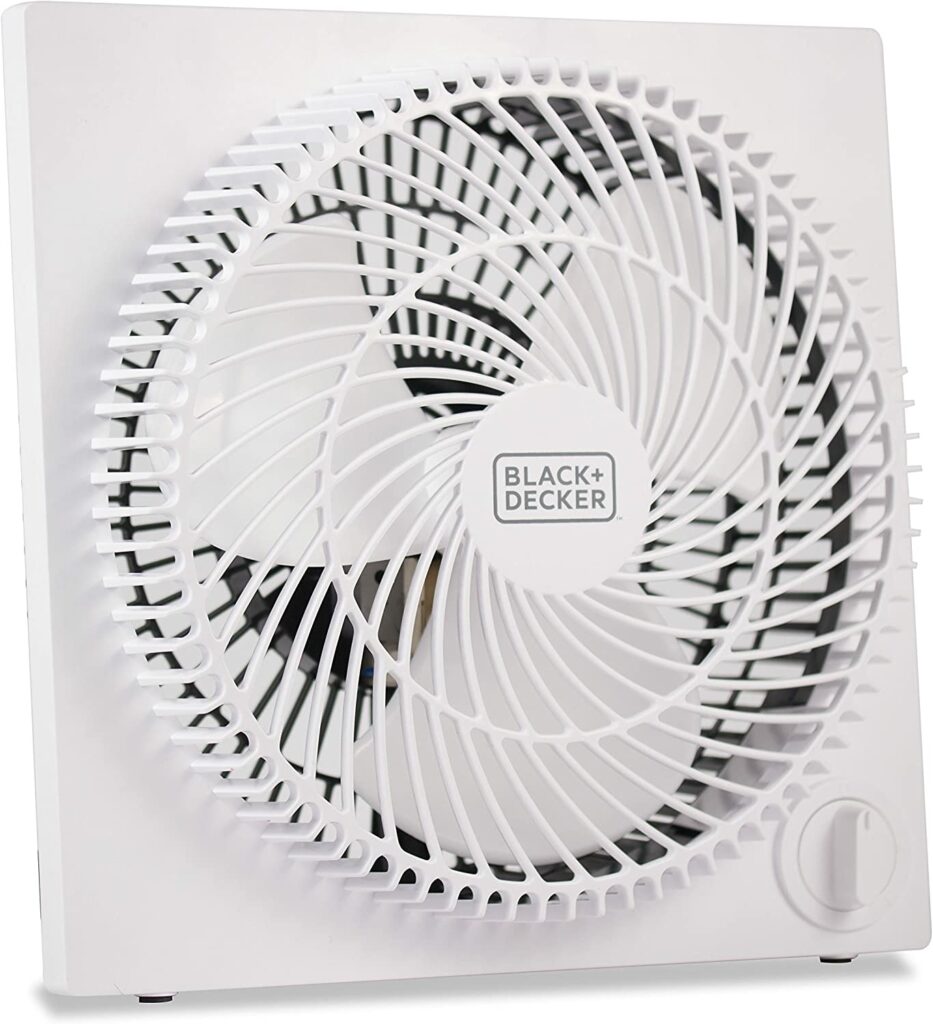 The Black+Decker 9-Inch Tabletop box fan is the quietest on our list – partly due to its small size. It is an excellent fan that works perfectly in smaller rooms.
Its extremely lightweight design and easy portability are very convenient. It can be placed pretty much anywhere, whether on tables and desks, floors, or even window sills. With three speeds to choose from, you can easily customize the airflow in your room to your liking.
Hurricane Classic Series 20-Inch 3-Speed Box Fan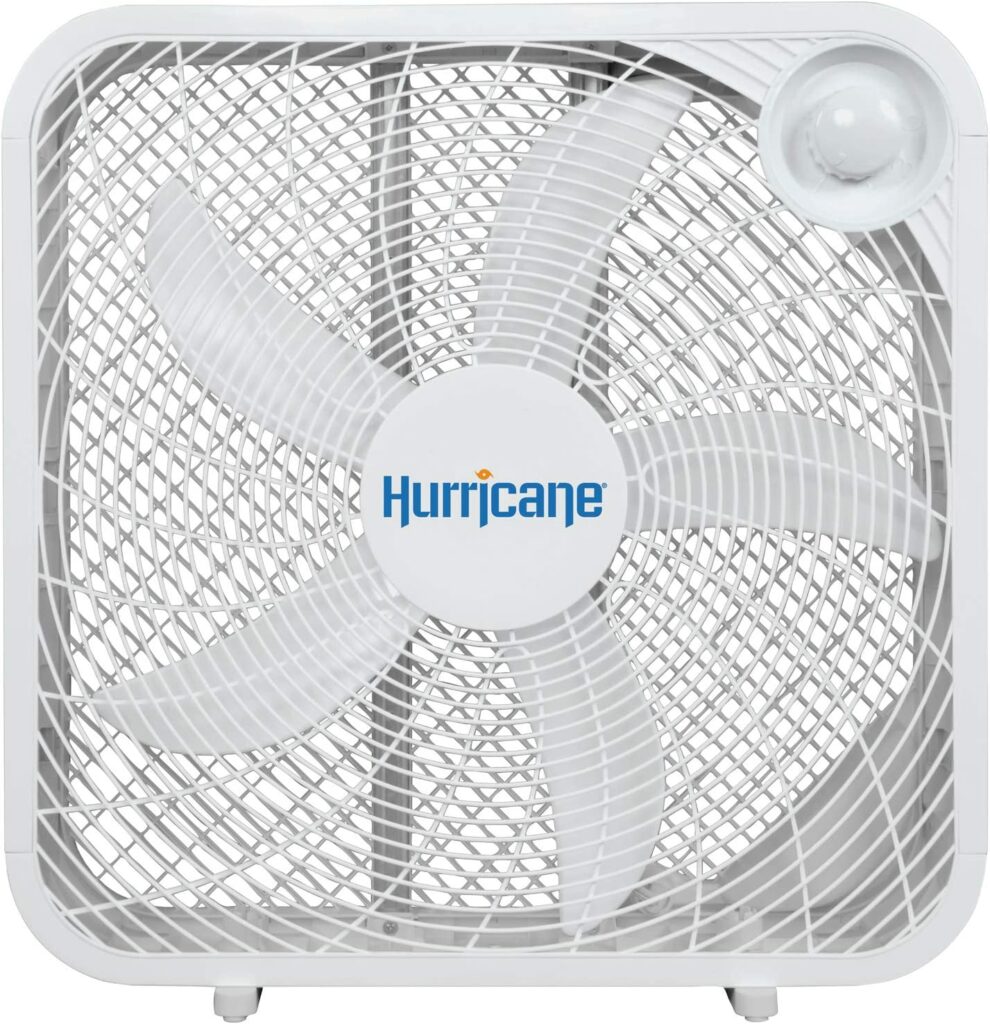 The Hurrican Classic 20″ is a great fan. It has three speeds that are very quiet and a powerful motor, ensuring an efficient air circulation reaching an impressive 2,400 CFM, making it suitable for small and large rooms alike.
This box fan is the most powerful on our list, which slightly compromises its quietness. However, for a fan this powerful, the max-speed noise level is more than acceptable and won't disturb you in the slightest.
Air King 9723 20-Inch 3-Speed Box Fan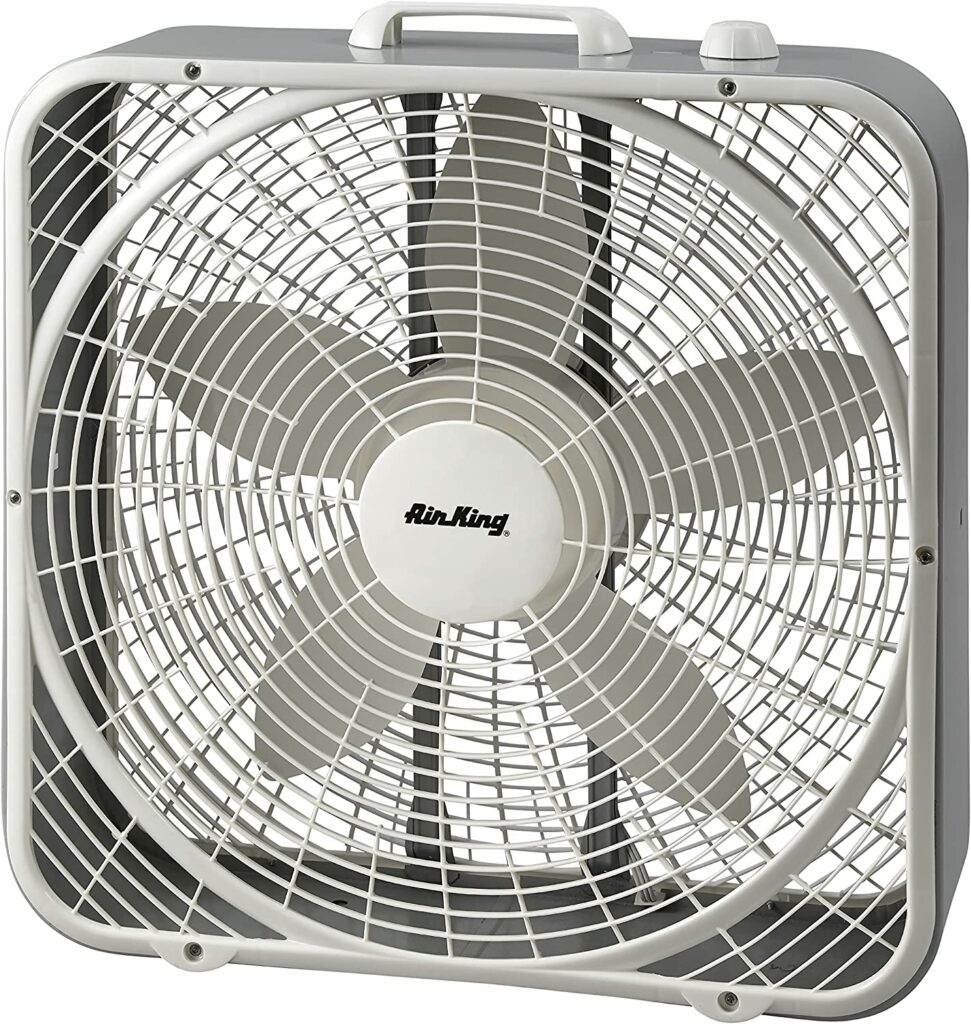 The Air King 20-Inch Box fan is the most expensive on our list but is one of the very best. It is powerful, very quiet, and can circulate air efficiently in small and large rooms.
It has a solid and compact design with impact-resistant grills. It has three adjustable speed settings, with the HIGH speed reaching 2,140 CFM. This makes it adequate for both small and large rooms.
Pelonis 20-Inch 3-Speed Box Fan, Black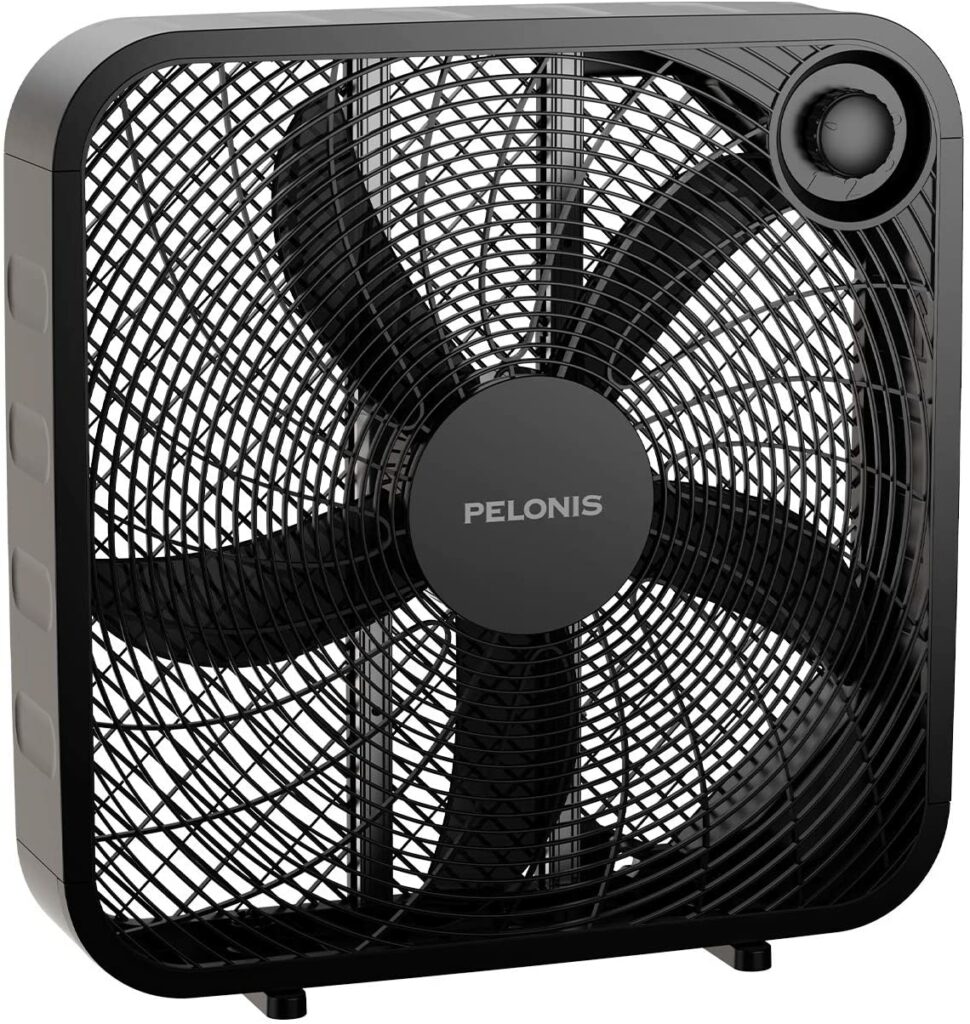 The Pelonis 3-speed box fan has an attractive lightweight design and is built with durable materials. The grills are well constructed and protect the five curved fan blades very well.
It has a 3-speed rotary switch and operates very quietly. It is suitable for small and large areas and is very energy efficient. Although it's one of the more expensive box fans on our list, it is a quality one.
Final Thoughts
You can never go wrong with a quiet box fan for your home. Summer days are much more comfortable with cool air flowing from a box fan. Regardless of how and where you want to use it, getting the right box fan for your home can be a challenge. At this point, you'll hopefully know all that there is to know about how to choose the perfect box fan for your home.